The Swapshop is ready for expansion! We do this through a unique franchise formula. Together with entrepreneurs, we want to make even more impact and spread the swapping further. Does The Swapshop's mission make you happy, do you get energy from personal contact with swappers and do you have a feeling for styles? Then you now have the opportunity to start a sustainable business as a franchisee of The Swapshop.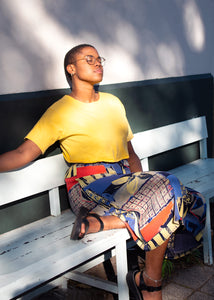 Working together
As a franchise entrepreneur you are part of a collective of entrepreneurs. Together we breathe the values ​​of The Swapshop, reflect, learn and grow together and reach even more swappers. With our acquired knowledge and experience and our network of partners, you can start a sustainable business without any worries. Working from equal proportions is important to us.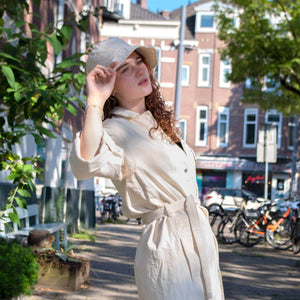 The advantages of franchising
As a franchise entrepreneur you join a unique formula with a strong foundation. This offers safety and security. Together we ensure a uniform brand appearance and happy swappers. Thanks to our network of partners, you benefit from purchasing benefits, marketing, our logistics process for unswapped clothing and available knowledge and data such as our impact calculations. At the start you will receive 5 training sessions to be even better prepared. We offer you guidance and advice where necessary, and give you freedom where possible.

Uniform branding en marketing

Strongly built network of partners

Training, guidance and advice

Collective of entrepreneurs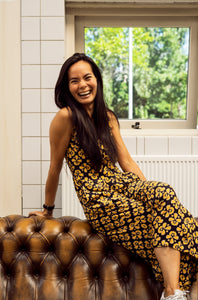 Who we're looking for
The Swapshop franchise entrepreneurs are or have:
♡ an entrepreneurial spirit
♡ helpful and empathetic
♡ an open and positive attitude
♡ driven to spread the swapping
♡ eager to learn and reflective
♡ a feeling for fashion

Are you getting excited? Download our franchise brochure here to get more informed. Are you still excited after that? Send us a message via our contact form. We will happily answer your questions and schedule a meeting to get to know each other!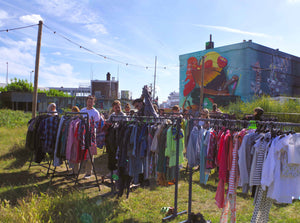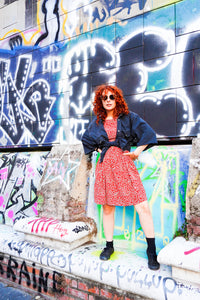 Are you ready to start your own business?
Slideshow
Use this section to make a bold statement