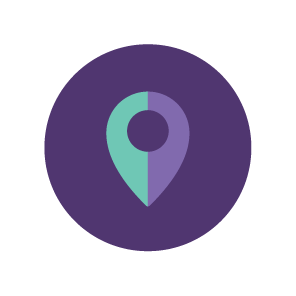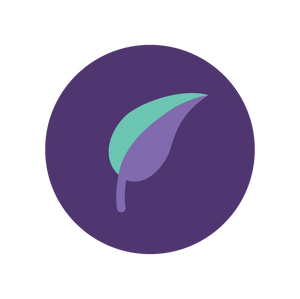 70% recycled cotton
And recyclable after its end of life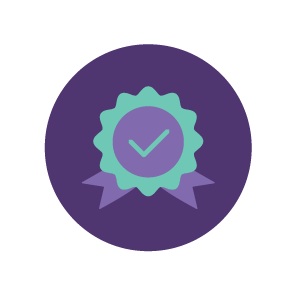 Guarantee
To make the most out of it
We have high hopes. High hopes of textiles, but also high hopes to make the world a better place. Our mission at The Swapshop is to reduce the textile mountains. While we've already come a long way with swapping, the piles of non-swappable clothes are getting bigger as well. Yet, we're hopeful about solutions. Since we started our adventure we have been working together with some pretty amazing partners to reduce these piles. As a result, we are happy to bring you our very first circular product partly made from recycled clothes: "The Puffer".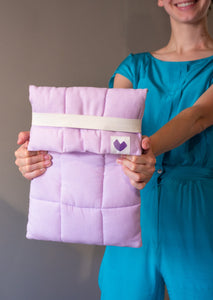 Circular laptop sleeve
Our circular laptop sleeve 'The Puffer' is the very first product of our future circular product line. The Puffer is made out of cotton, with 50% recycled cotton and 50% BCI cotton. It's durable and has a unique appearance due to the compartments filled with cotton pulp. That's why we call it The Puffer!
Order yours
Impact
Due to the circularity of The Puffer, the production has a much lower impact compared to many alternatives. We measured the impact of The Puffer in comparison with a laptop sleeve with the same weight and transport chain, but made of virgin cotton. And this makes a big difference!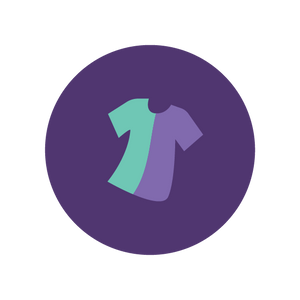 5 X less CO2 emissions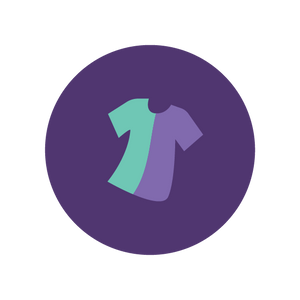 24 X less water use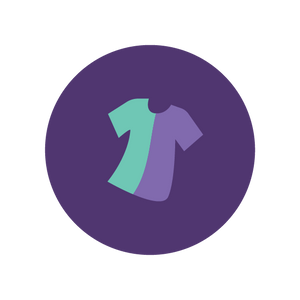 3,8 X less energy use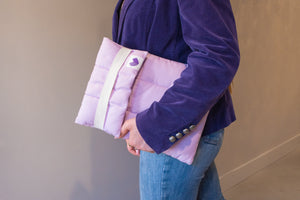 Circularity
The Puffer is 100% made of cotton, from which 50% is recycled and 50% BCI cotton. The recycled cotton is post production and is coming from Spain. Soon we will start recycling our own cotton non swappable clothes in The Netherlands. Because The Puffer is fully made from cotton, it remains recyclable at the end of its lifecycle!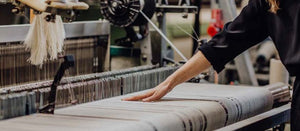 Locally woven fabrics
The fabrics are locally woven by our partner Enschede Textielstad. Enschede once was the 2nd biggest textile city of Europe. Enschede Textielstad brings back the craftsmanship with a local industrial weaving facility. Due to the close personal connections with suppliers, there is full transparency about where the cotton is coming from.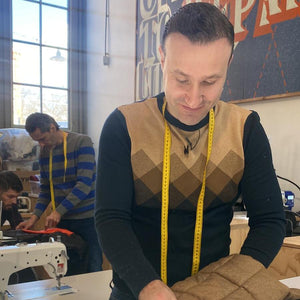 Locally made with love
The Puffer is designed and made by our partner Makers Unite, located in Amsterdam. Makers Unite is a textile-based creative agency with a big social mission. Makers Unite supports the creative talent of newcomers by providing them with training programs and collaborating. Due to their expertise and craftsmanship The Puffer is a durable product of high quality.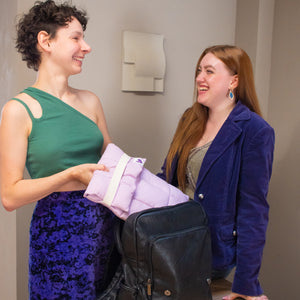 A hopeful journey
Finding the best solution for the accumulating heaps of our non-swappable textiles is an ongoing journey. We aim to give every incoming item a new life locally, together with our partners. The creation of The Puffer is the next step towards circularity. Based on this experience we will launch circular products made of our own textile surplus from 2024 onwards.