No second thoughts
We keep on buying new stuff. Some will never or barely be worn, laying around in our wardrobes. Some of them end up too fast on the textile waste mountain. The norm in fashion is full of abnormalities. Even though we're all willing to walk the extra mile for a better tomorrow.

We believe that fashion should be an exciting way to express who we are. Without second thoughts. So, let's embrace the desire for a new outfit. Let's enjoy falling in love with that new favourite item. And when you are ready for your next look, your previous favourites should give someone else the same wonderful sensation as they once gave you.

1. Hand in your clothes
Take a maximum of 5 items that you no longer wear (clothing, shoes and accessories) to one of our shops or our events.

2. Receive swaps
You will receive swaps on your account for every item you hand in. The higher the quality of an item, the more swaps you get.

3. Buy items with a discount
Each swap gives a €1 discount on the total price. You will receive a maximum of 50% discount on your purchase with your swaps per item.
Where to find us
De Wasserij
Sint-Agathastraat 54
3037 SH Rotterdam

Monday: closed
Tuesday: closed
Wednesday: 12:00 - 18:00
Thursday: closed
Friday: 12.00 - 18.00
Saturday: 12:00 - 18:00
Sunday: 12:00 - 18:00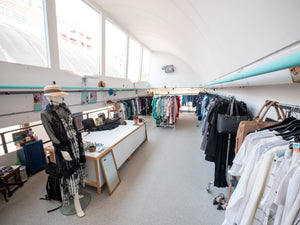 What are swaps?
Swaps are points you get for every item you hand in with us. By using your swaps you get a discount on other items. You can check your swaps in your account and you can use them in our shops, at our events and online. Your swaps are valid indefinitely.

1 swap = €1,-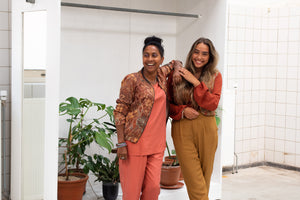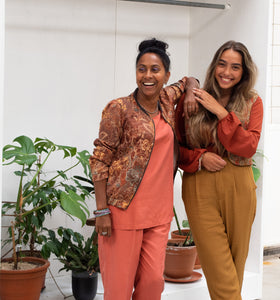 Get your first 10 swaps as a gift